Tools of the trade - Trail cameras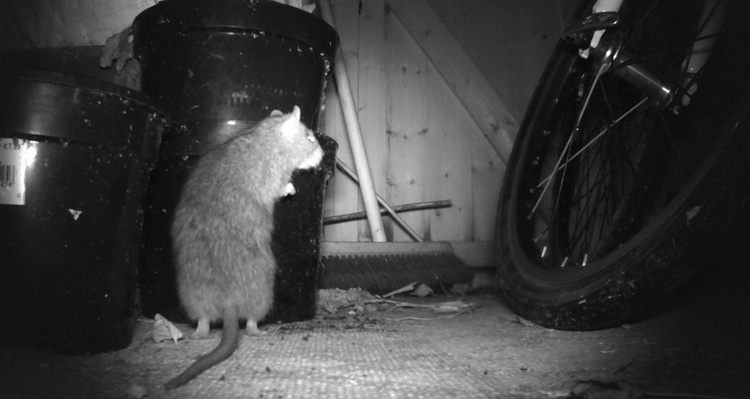 One of my most useful pieces of equipment is the remote trail camera. These are starting to become more popular in the pest control industry, I have been using them now for several years.
The camera has a number of uses the first is to identify what particular pest is present, for example is noises are being heard in a roof space. Trail cameras can also be utilised to identify rodent entrance points. The main thing I use cameras for is to identify how many rodents are active within a property, as I am now switching to poison free rodent control whenever I can. I only use traps for mice, but am now almost exclusively using traps for rats as well.
The camera helps me identify the number of rats present and when they have all been trapped. Many pest control companies are still using rodenticides the first option regardless of whether the target pest is rats or mice.
As a professional pest controller I always ensure that any rodent eradication treatments I undertake have no adverse affect on the environment and the local wildlife population. Remote trail cameras are one of the tools that help me achieve this.